Perfect for corporate events
Let your guests enjoy the show as our professional team cooks Asian delicacies from our mobile kitchen. Your meals are cooked onsite on our portable woks and BBQ before your eyes. A buffet manager will take care and replenish the food as needed.
Wait staff can also be supplied where starters drinks are served on trays for guests on arrivals, with mains served at the Food station.
Includes:
Chefs, buffet manager
4 lines of finger food (see our menu selection)
4 main course selection choices from Stir fry, curry, noodles, BBQ
1 salad choice
steamed rice and vegetable fried rice
Dessert (optional +$6 pp)
Wait staff optional – starters and drinks served to guests with tray service / cocktail option with mains served at the food station. Staff $35ph per staff (min 4 hour shift(. Staff can serve food, drinks and clean up at the event.
$59 pp (30pax – 50pax)
$54 pp (51pax – 99pax)
$49 pp (100+pax)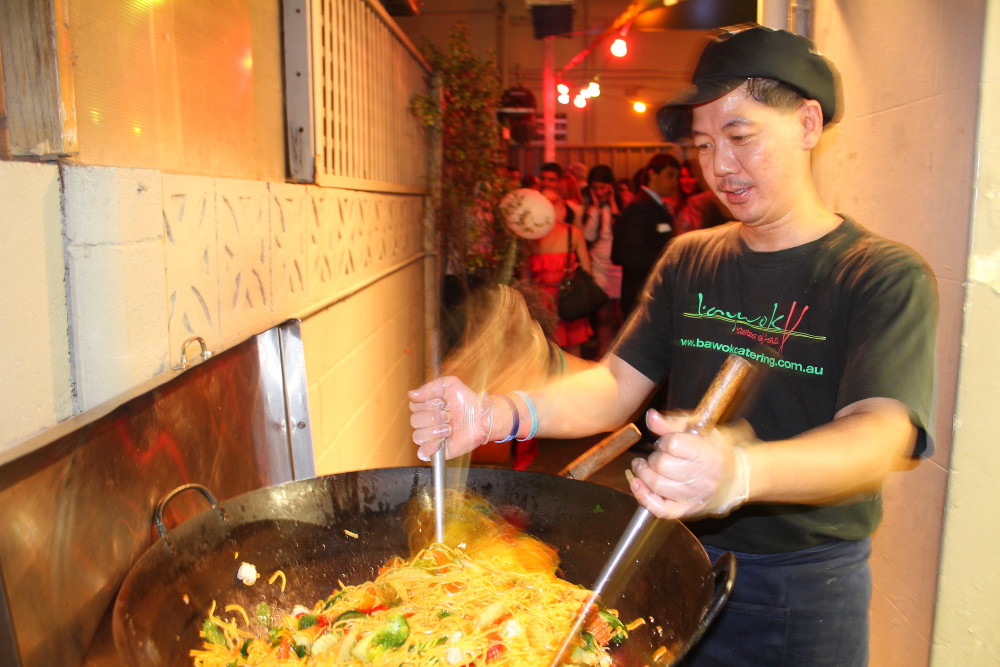 Looking for Office Catering